All orders are protected by
our Pixel Perfect Guarantee

Fast, Safe Delivery
and Easy Returns
Home > Football
(Framed Print)
Framed Print of Leeds United - 1991/2 First Division Champions
check Made in UK
check Pixel Perfect Reproduction
check Made with high-grade materials
check Carefully packed to aid safe arrival
check UK delivery from only £9.99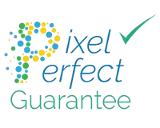 Most popular orders
of this image

Photographic Print

Jigsaw Puzzle

Greeting Card
Info
Reviews


Delivery

Pixel Perfect
Framed Print of Leeds United - 1991/2 First Division Champions
Our contemporary Framed Prints are professionally made and ready to hang on your wall
Football - 1991 / 1992 First Division - Leeds United 1 Norwich City 0
Leeds United's title-winning team celebrate with The Championship Trophy at Elland Road.
Bottom row (left to right): Howard Wilkinson (Manager), Rod Wallace, Tony Dorigo, Gordon Strachan, David Batty, Gary Speed, Garry McAlister, Steve Hodge, Chris Whyte
This picture is available as Framed Print, Photographic Print, Poster Print, Jigsaw Puzzle, Canvas Print, Metal Print, Photo Mugs, Fine Art Print, Mounted Print, Glass Frame, Acrylic Blox, Classic Framed, Greeting Card, Cushion, Mouse Mat, Glass Place Mat, Glass Coaster
© Colorsport
Media ID 6059178
22"x18" (58x48cm) Framed Print
Wood grain effect frame with professionally mounted 16x12 print. Overall outside dimensions are 22x18 inch (566x465mm). Features hardboard back stapled in with hanger and glazed with durable Styrene Plastic to provide a virtually unbreakable glass-like finish. Easily cleaned with a damp cloth. Moulding is 40mm wide by 10mm thick.
check Overall Size 57.9cm x 47.8cm (22.8"x18.8")
check Fully covered by our Pixel Perfect Guarantee
check Made with high-grade materials
check Expert colour and quality finish
Watermarking and Website Address do not appear on finished products
Full Art Print Range
If you are unsure which print style will suit you best then please see our comparison below. We aim to dispatch all orders within a week of ordering with regular Photographic Prints being posted within one working day (ideal for framing at home).
Framed Print (£44.99 - £249.99)
Photographic Print (£6.99 - £129.99)
Poster Print (£11.99 - £29.99)
Jigsaw Puzzle (£26.99)
Canvas Print (£29.99 - £399.99)
Metal Print (£59.00 - £399.00)
Photo Mugs (£14.99)
Fine Art Print (£29.99 - £299.99)
Mounted Print (£9.99 - £69.99)
Glass Frame (£19.99 - £59.00)
Acrylic Blox (£29.99 - £39.99)
Classic Framed (£44.99 - £249.99)
Greeting Card (£4.97)
Cushion (£29.99 - £39.99)
Mouse Mat (£13.99)
Glass Place Mat (£49.99)
Glass Coaster (£7.99)