Home > Images Dated > 2010 > May > 24 May 2010


Pictures Dated 24th May 2010
Choose from 2 pictures in our Pictures Dated 24th May 2010 collection for your Wall Art or Photo Gift. Popular choices include Framed Prints, Canvas Prints, Posters and Jigsaw Puzzles. All professionally made for quick delivery.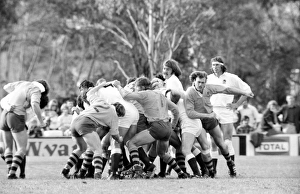 Featured 24 May 2010 Print
England and Australia brawl at Ballymore in 1975
Rugby Union - 1975 England Tour to Australia - Second Test: Australia 30 England 21
England's Andy Ripley (right) looks on as the two teams fight each other after a first minute line-out turns into a brawl, involving Roger Uttley, during the second test at Ballymore, Brisbane.
© Colorsport
Battle Of Ballymore