All orders are protected by
our Pixel Perfect Guarantee

Fast, Safe Delivery
and Easy Returns
Home > Rugby
Poster Print of Jason Robinson scores England's try in the 2003 World Cup Final
check Made in UK
check Pixel Perfect Reproduction
check Made with high-grade materials
check Carefully packed to aid safe arrival
check UK delivery from only £7.71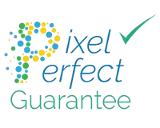 Most popular orders
of this image

Framed Print

Poster Print
Photographic Print
Photographic Prints are printed on archival quality paper delivering vivid colour and exceptional detail. These more traditional prints are perfect for framing and are a very popular choice.
£9.99
Info
Reviews


Delivery

Pixel Perfect
Poster Print of Jason Robinson scores England's try in the 2003 World Cup Final
Poster Prints are printed on superior archival poster paper for maximum colour and vivid imagery. The thinner Poster Paper can be a more affordable option for large prints
Rugby Union - The 2003 World Cup Final - England 20 Australia 17 (a.e.t.)
Jason Robinson touches down for England's only try of the game as Australia's Wendell Sailor (far left) and Mat Rogers close in.
Telstra Stadium (now Stadium Australia), Sydney, Australia
This picture is available as Framed Print, Photographic Print, Poster Print, Jigsaw Puzzle, Canvas Print, Metal Print, Photo Mugs, Fine Art Print, Mounted Print, Glass Frame, Acrylic Blox, Classic Framed, Greeting Card, Cushion, Mouse Mat, Glass Place Mat, Glass Coaster
© Colorsport
Media ID 5427245
A1 (84x59cm) Poster
Our posters are printed on 200gsm semi-gloss poster paper. They are securely packaged, rolled and inserted into a strong mailing tube and shipped tracked.
check Overall Size 84.1cm x 59.4cm (33.1"x23.4")
check Fully covered by our Pixel Perfect Guarantee
check Made with high-grade materials
check Expert colour and quality finish
Watermarking and Website Address do not appear on finished products
Related Categories
Home > Rugby
Home > Rugby > 2003 Rugby World Cup Final
Full Art Print Range
If you are unsure which print style will suit you best then please see our comparison below. We aim to dispatch all orders within a week of ordering with regular Photographic Prints being posted within one working day (ideal for framing at home).
Framed Print (£44.99 - £249.99)
Photographic Print (£6.99 - £129.99)
Poster Print (£11.99 - £29.99)
Jigsaw Puzzle (£26.99)
Canvas Print (£29.99 - £169.99)
Metal Print (£59.00 - £399.00)
Photo Mugs (£14.99)
Fine Art Print (£29.99 - £179.99)
Mounted Print (£9.99 - £69.99)
Glass Frame (£19.99 - £59.00)
Acrylic Blox (£29.99 - £39.99)
Classic Framed (£44.99 - £249.99)
Greeting Card (£4.97)
Cushion (£29.99 - £39.99)
Mouse Mat (£13.99)
Glass Place Mat (£49.99)
Glass Coaster (£7.99)